put it to the people [last chance?!]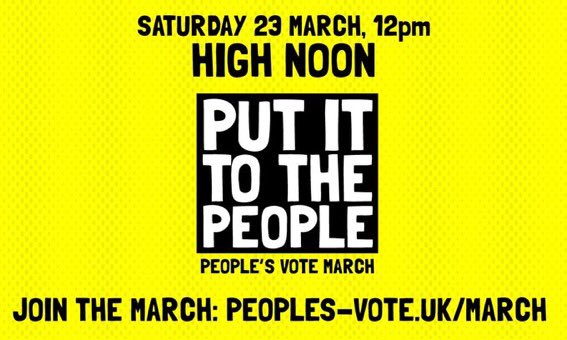 This entry was posted on March 23, 2019 at 1:00 pm and is filed under Kids, Travel with tags Brexit, deadline, European Union, Ides of March, London, People's Vote, second referendum, UK. You can follow any responses to this entry through the RSS 2.0 feed. You can leave a response, or trackback from your own site.
This site uses Akismet to reduce spam. Learn how your comment data is processed.