Écoles laïques [150 years ago]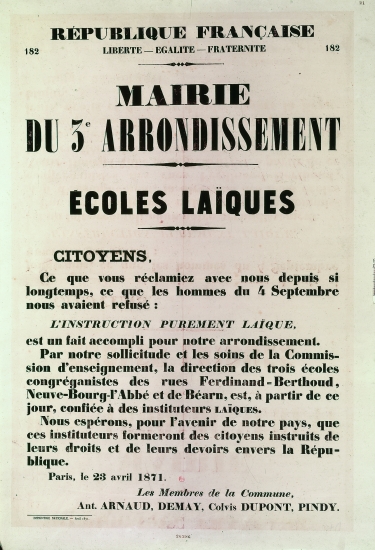 This entry was posted on April 28, 2021 at 12:21 am and is filed under Statistics with tags 150th anniversary, 1870 Franco-Prussian war, Commune de Paris, free education, French history, Paris, Paris siege, secularism. You can follow any responses to this entry through the RSS 2.0 feed. You can leave a response, or trackback from your own site.
This site uses Akismet to reduce spam. Learn how your comment data is processed.