Nature French tidbits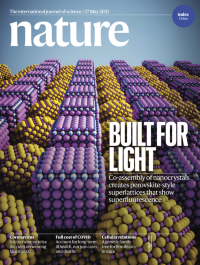 As I was going over breakfast through a pile of Nature journals I hadn't time to read, I came across this issue of 27 May with an editorial about the closure of the École Nationale d'Administration (ÉNA) by Emmanuel Macron (who graduated from ÉNA). While I have no opinion about the school or its closure (although it sounds more like a populist move than an in-depth reshuffle of the French high administration), the editorial did not seem particularly relevant or appropriate for a journal like Nature. While complaining about the lack of scientific training for the (higher) civil servants, it also pointed out at the lack of research agenda and  at the absence of a professorial body. Which would seem indeed surprising were it a regular academic body, which it is not as it trains civil servants who already hold one or several graduate degrees, incl. some from Polytechnique… Again, I have no opinion on the reformation of that school but a lack of social diversity and a fetishism of bureaucratic rules would sound like more immediate areas demanding improvement.
A second paper in this same issue was about the highly controversial figure of Didier Raoult, who was turned into a modern saint by social networks for defending hydroxychloroquine as the way to treat COVID-19, who objected in Le Monde to mathematical modelling, and who is now under investigation by the Medical Council. A microbiologist pointing out "many potential problems with the way the data and the peer review process were handled" in one then many of his papers is the recipient of a criminal complaint by Raoult and one of his coauthors, Chabrière, for "moral harassment". Which sounds absurd, as with more than 3000 publications cosigned by Raoult, one would think that all are open to criticisms and some are statistically bound to contain errors or mistakes!