the dark remains [book review]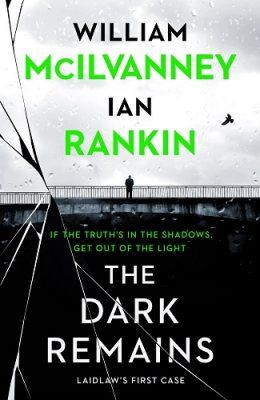 When I left Birmingham a month ago, I spotted The Dark Remains, a book by Ian Rankin and the late William McIlvanney featuring Laidlaw, a unique Glaswegian detective featuring in his other books. Which I of course bought on the spot. (Ironically, along with the latest Ishiguro!) The book had been started by McIlvanney but left unfinished, which is where Rankin took over, as a big fan of McIlvanney, the designated father of tartan noir. This is a prequel to the other three Laidlaw novels, taking place in the early years of Laidlaw, at a time he was still living with his family, and it starts as a brewing war between two Glasgow gangs, with a fantastic immersion in the Glasgow of the 1970's. The conclusion of the story is somewhat disappointing but the atmosphere and the reflection on the attitudes of the era are making it a great book. I actually stopped searching for Rankin's touch almost from the start.
As an aside, the meaning of the title is unclear to me: is the Dark that remains or are the remains dark..? Reading from the Scotsman, it seems this is a typical French miscomprehension!