Archive for aluminum
Posted in
Statistics
with tags
aluminum
,
festival de jazz de Montréal
,
Ilnu Nation
,
Ilnuatsh community
,
ISBA 2022
,
jazz
,
Lac-Saint-Jean
,
Mashteuiatsh
,
mining
,
Montréal
,
Pekuakamiulnuatsh First Nation
,
Québec
,
Rio Tinto
,
Saguenay
on September 1, 2022 by xi'an
Posted in
pictures
,
Statistics
with tags
aluminum
,
Australia
,
green-washing
,
marketing
,
plastic waste
,
Royal Statistical Society
,
Significance
,
Sylvia Richardson
on July 18, 2019 by xi'an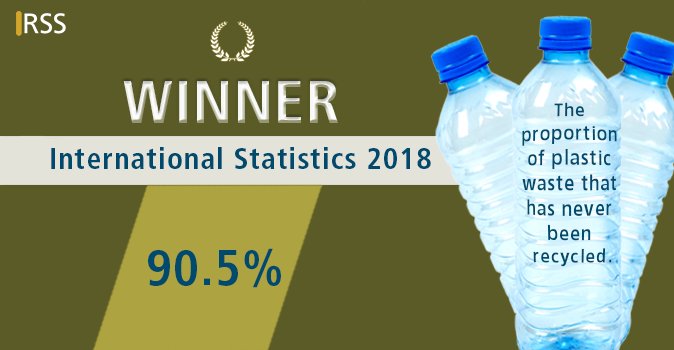 In the latest Significance, there was a flyer with some members updates, an important one being that Sylvia Richardson had been elected the next president of the Royal Statistical Society. Congratulations to my friend Sylvia! Another item was that the publication of the 2018 RSS Statistic of the Year has led an Australian water company to switch from plastic to aluminum. Hmm, what about switching to nothing and supporting a use-your-own bottle approach? While it is correct that aluminum cans can be 100% made of recycled aluminum, this water company does not seem to appear to make any concerted effort to ensure its can are made of recycled aluminum or to increase the recycling rate for aluminum in Australia towards achieving those of Brazil (92%) or Japan (86%). (Another shocking statistic that could have been added to the 90.5% non-recycled plastic waste [in the World?] is that a water bottle consumes the equivalent of one-fourth of its contents in oil to produce.) Another US water company still promotes water bottles as one of the most effective and inert carbon capture & sequestration methods"..! There is no boundary for green-washing.