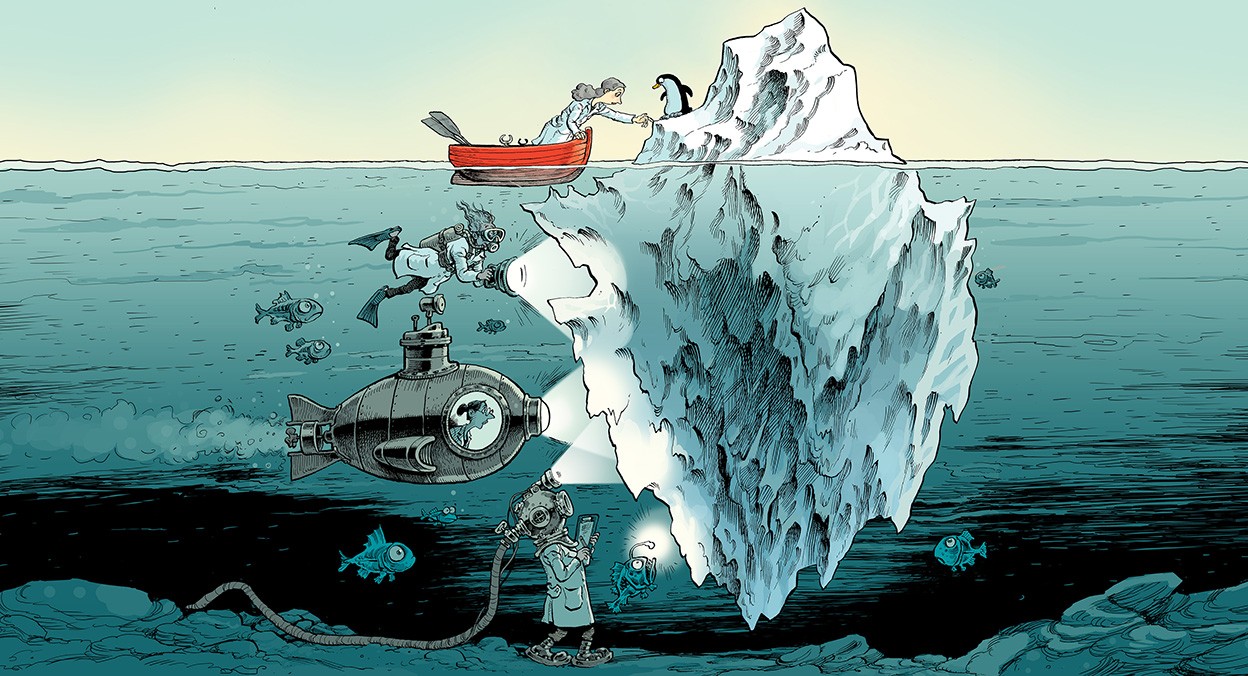 E.J. (Wagenmakers), along with co-authors, published a (long) comment in Nature, rewarded by a illustration by David Parkins! About the over-confidence often carried by (single) statistical analyses, meaning a call for the comparison below different datasets, different models, and different techniques (beyond different teams).
"To gauge the robustness of their conclusions, researchers should subject the data to multiple analyses; ideally, these would be carried out by one or more independent teams. We understand that this is a big shift in how science is done, that appropriate infrastructure and incentives are not yet in place, and that many researchers will recoil at the idea as being burdensome and impractical. Nonetheless, we argue that the benefits of broader, more-diverse approaches to statistical inference could be so consequential that it is imperative to consider how they might be made routine."
If COVID-19 had one impact on the general public perception of modelling, it is that, to quote Alfred Korzybski, the map is not the territory, i.e., the model is not reality. Hence, the outcome of a model-based analysis, including its uncertainty assessment, depends on the chosen model. And does not include the bias due to this choice. Which is much more complex to ascertain in a sort of things that we do not know we do not know paradigm…. In other words, while we know that all models are wrong, we do not know how much wrong each model is. Except that they disagree with one another in experiments like the above.
"Less understood is how restricting analyses to a single technique effectively blinds researchers to an important aspect of uncertainty, making results seem more precise than they really are."
The difficulty with E.J.'s proposal is to set a framework for a range of statistical analyses. To which extent should one seek a different model or a different analysis? How can we weight the multiple analyses? Which probabilistic meaning can we attach to the uncertainty between analyses? How quickly will opportunistic researchers learn to play against the house and pretend at objectivity? Isn't statistical inference already equipped to handle multiple models?