Archive for genome
Posted in
Books
,
Kids
,
pictures
,
Travel
with tags
Alaska
,
Alaskan huskies
,
Amblimation Studio
,
Balto
,
diphteria
,
dog race
,
Finland
,
genetic analysis
,
genome
,
Iditarod Trail
,
Lapland
,
Levi
,
Nome
,
Scientific American
,
Siberian huskies
,
sledge dogs
on May 5, 2023 by xi'an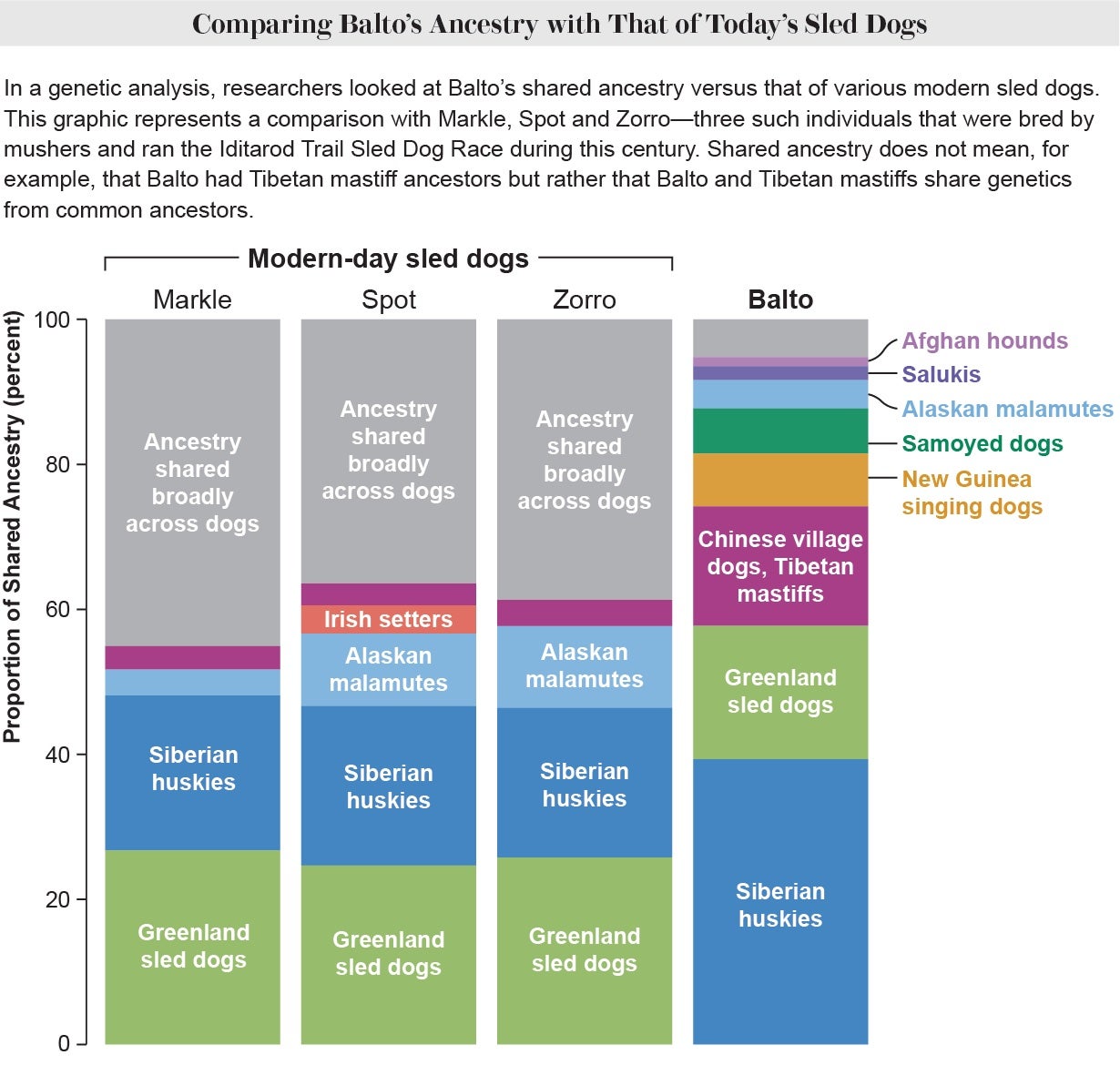 Posted in
Books
,
Kids
,
pictures
,
University life
with tags
biological theories
,
Blood Music
,
book review
,
Charles Darwin
,
DNA
,
genome
,
Greg Bear
,
human ev
,
Human Genetics
,
Melbourne
,
Native Americans
,
Nature
,
Neanderthal
,
population genetics
,
Richard Dawkins
,
Sacramento
,
science fiction
on September 10, 2016 by xi'an
When in Sacramento two weeks ago I came across the Beers Books Center bookstore, with a large collection of used and (nearly) new cheap books and among other books I bought Greg Bear's Darwin Radio. I had (rather) enjoyed another book of his', Hull Zero Three, not to mention one of his first books, Blood Music, I read in the mid 1980's, and the premises of this novel sounded promising, not mentioning the Nebula award. The theme is of a major biological threat, apparently due to a new virus, and of the scientific unraveling of what the threat really means. (Spoilers alert!) In that respect it sounds rather similar to the (great) Crichton's The Andromeda Strain, which is actually mentioned
by some characters in this book. As is Ebola, as a sort of contrapoint (since Ebola is a deadly virus, although the epidemic in Western Africa now seems to have vanished). The biological concept exploited here is dormant DNA in non-coding parts of the genome that periodically get awaken and induce massive steps in the evolution. So massive that carriers of those mutations are killed by locals. Until the day it happens in an all-connected World and the mutation can no longer be stopped. The concept is compelling if not completely convincing of course, while the outcome of a new human race, which is to Homo Sapiens what Homo Sapiens was to Neanderthal, is rather disappointing. (How could it be otherwise?!) But I did appreciate the postulate of a massive and immediate change in the genome, even though the
details were disputable and the dismissal of Dawkins' perspective poorly defended. From a stylistic perspective, the style is at time heavy, while there are too many chance occurrences, like the main character happening to be in Georgia for a business deal (spoilers, spoilers!) at the times of the opening of collective graves, or the second main character coming upon a couple of Neanderthal mummies with a Sapiens baby, or yet this pair of main characters falling in love and delivering a live mutant baby-girl. But I enjoyed reading it between San Francisco and Melbourne, with a few hours of lost sleep and work. It is a page turner, no doubt! I also like the political undercurrents, from riots to emergency measures, to an effective dictatorship controlling pregnancies and detaining newborns and their mothers.
One important thread in the book deals with anthropology digs getting against Native claims to corpses and general opposition to such digs. This reminded me of a very recent article in Nature where a local Indian tribe had claimed rights to several thousand year old skeletons, whose DNA was then showed to be more related with far away groups than the claimants. But where the tribe was still granted the last word, in a rather worrying jurisprudence.