Archive for hitchhiker guide to the Galaxy
Posted in
Statistics
with tags
27
,
Brexit
,
Brussels
,
Channel
,
European Union
,
fisheries
,
Frankfurter Allgemeine
,
hitchhiker guide to the Galaxy
,
Hofstadter
,
no deal
,
United Kingdom
on December 31, 2020 by xi'an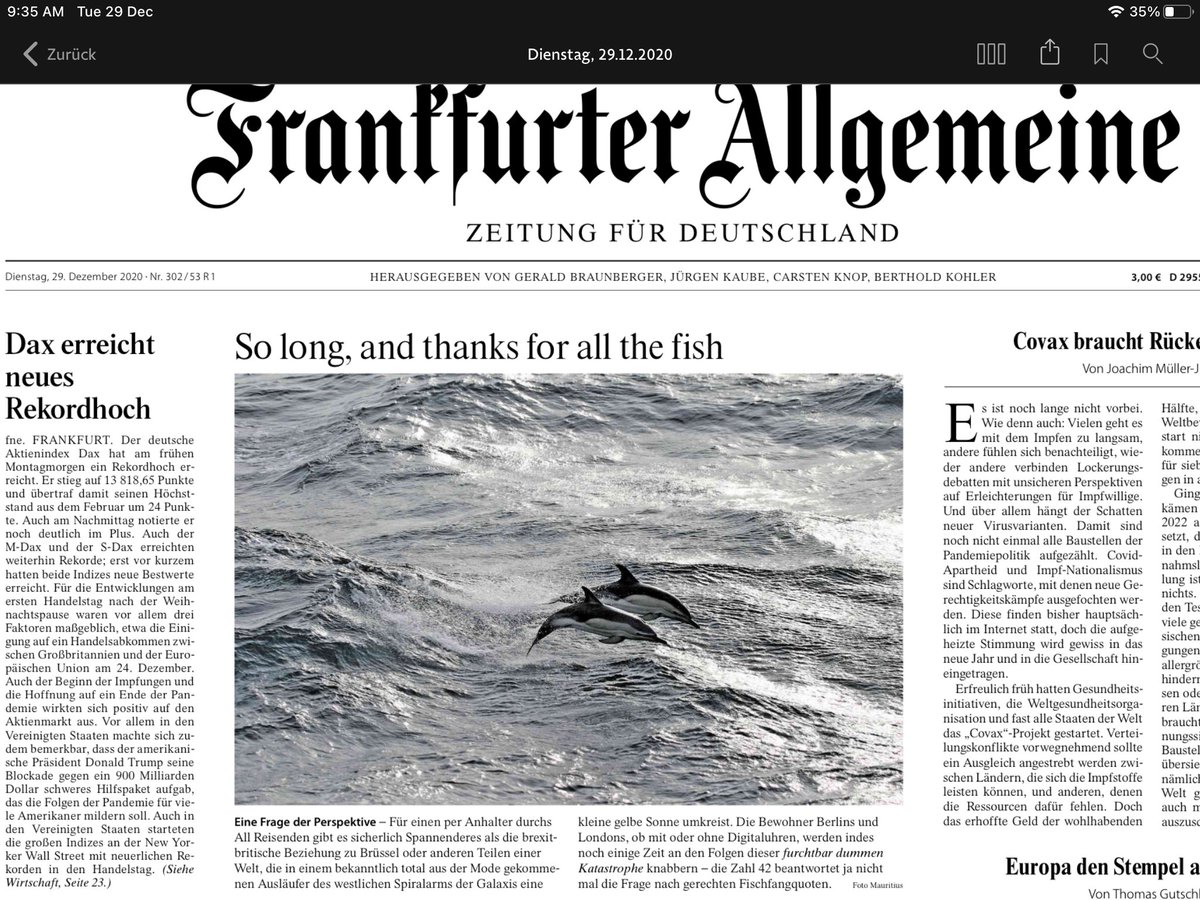 Posted in
Statistics
with tags
Ada Byron Lovelace
,
Ben Aaronovitch
,
book review
,
Charles Babbage
,
Deep Mind
,
difference engine
,
hitchhiker guide to the Galaxy
,
London
,
Mary Somerville
,
Red Army
,
Rivers of London
,
steampunk
on November 23, 2020 by xi'an
A very pleasant eighth volume in the Rivers of London series after a few so-so episodes! The relentless deadpan of Peter Grant is back full shape, the plot is substantial and gripping, new and well-drawn characters abound, and the story offers an original retelling of the Difference Engine. (Not that I have reservations about Gibbson's plus Sterling's 1990 version!) Including mentions of Jacquard's loom, card fed organ automates, Ada Lovelace and Mary Somerville. Plus providing great satire on Ai companies with a hardly modified "Deep Thought" pastiche. Enjoyable all along and definitely a page turner that I read within three days..! And being strongly immersed in the current era, from the passing away of David Bowie to the dearful impact of Theresa May as home secretary. Presumably missing a heap of references to geek culture and subcultures, apart from Hitchhiker Guide to the Galaxy. And too many quotes to report, but some mentions of stats ("the Red Army had done a statistical analysis with demon traps just as they had with conventional minefields. The conclusions had been the same in both cases." (p.50) and "Beverley climbed into the bath with a second-hand copy of Statistics for Environmental Science and Management" (p.69), which is a genuine book.) As often the end is a bit murky and a bit precipitated, but not enough to whine about. Recommended (conditional on having read the earliest ones in the series)!
Posted in
pictures
,
Travel
with tags
bye and thank you for all the fish
,
fish
,
hitchhiker guide to the Galaxy
,
Japan
,
Japanese cuisine
,
Kansai
,
Katsuura fish market
,
Kii peninsula
,
Osaka
,
tuna
,
Yunomine-onsen
on August 24, 2019 by xi'an