Archive for Hofstadter
Posted in
Statistics
with tags
27
,
Brexit
,
Brussels
,
Channel
,
European Union
,
fisheries
,
Frankfurter Allgemeine
,
hitchhiker guide to the Galaxy
,
Hofstadter
,
no deal
,
United Kingdom
on December 31, 2020 by xi'an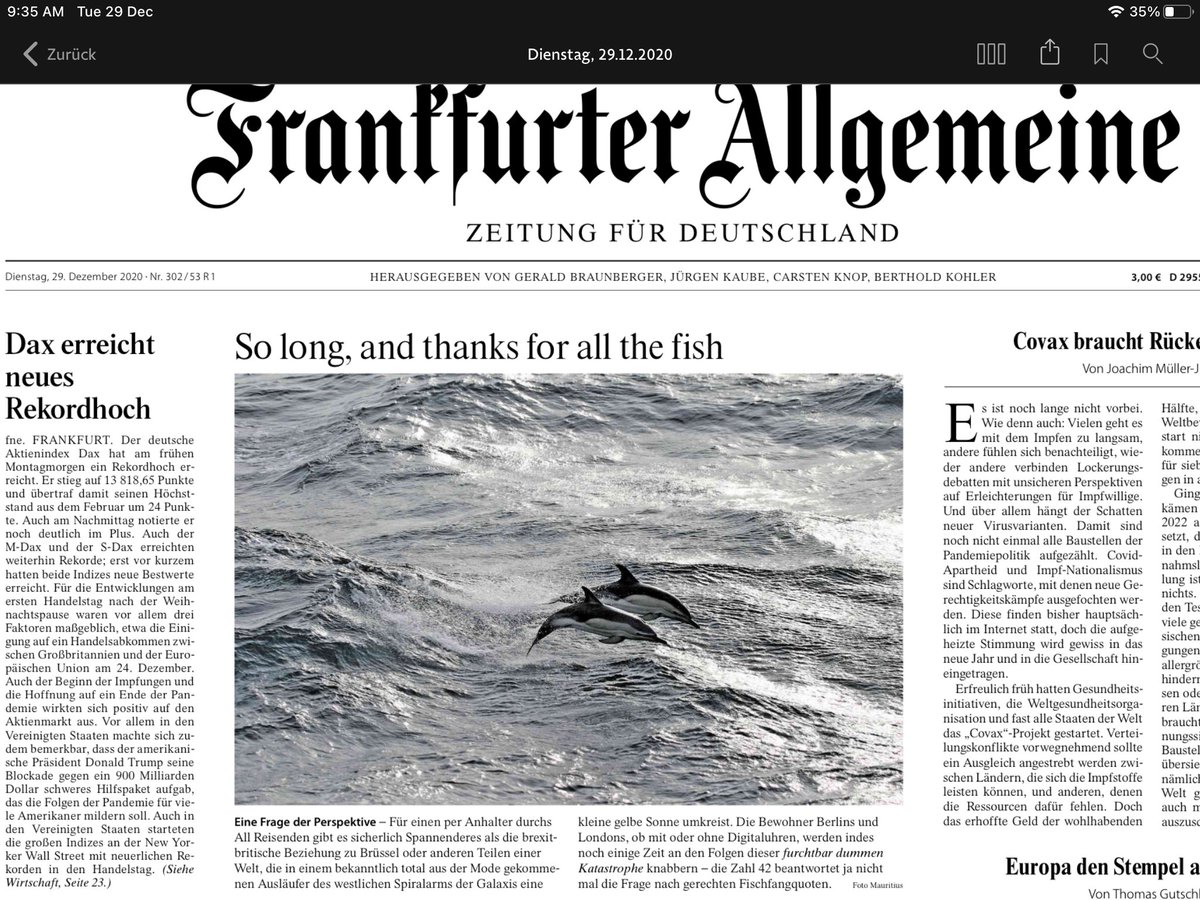 Posted in
Books
,
Statistics
,
University life
,
Wines
with tags
Amazon
,
Bayesian Analysis
,
book review
,
Hofstadter
,
Krzysztof Burdzy
,
The Search for Certainty
on June 3, 2010 by xi'an
Following our various comments on Krzysztof Burdzy's The Search for Certainty, Bayesian Analysis has now published the whole series as a discussion paper. The set of comments by Krzysztof Burdzy of my review is of course the most entertaining. (Some of its ingredients can be found in the earlier posted comments of his, as well as in comments on Andrew Gelman's blog.) Indeed I strongly suggest reading those comments as some are genuinely hilarious. (I still do not understand, as an aside, why Krzysztof Burdzy values so highly this pretentious book by Douglas Hofstadter, Gödel, Escher, Bach: An Eternal Golden Braid, which still ranks 2000th on Amazon… Or maybe the pique at my denomination of vulgarisation is another level of sarcasm!) In conclusion, I think the amount of discussion spent (so far) on Burdzy's The Search for Certainty is a good enough reply to his question, why did Robert bother to write his review?