Archive for IHES
Posted in
pictures
,
Statistics
,
University life
with tags
conference
,
IHES
,
Paris-Saclay campus
,
ParisTech
,
Statistical learning
on December 18, 2017 by xi'an
Posted in
Books
,
Kids
,
Mountains
,
pictures
,
University life
with tags
Alexandre Grothendieck
,
Bibliothèque Nationale
,
BNF
,
IHES
,
Jean-Michel Marin
,
Lassere
,
Montpellier
,
national treasure
,
succession
on December 28, 2016 by xi'an
Following the death of the mathematician Alexandre Grothendieck in 2014, his former maths department at the University of Montpellier decided to digitise in very high resolution the 28,000 pages of notes he had left to the department. Under the supervision of Jean-Michel Marin, Head of the said department! However, thanks to the French laws governing succession, those notes cannot be posted on-line without the authorisation of the five children of Grothendieck, who keep a moral right on those notes, even though they were given to the department. Grothendieck's children want to recover all their father's notes—which amount to more than 90,000 handwritten pages—presumably towards a bulk sale to a prestigious American university, but the succession is in limbo while the monetary value of those notes is not ascertained. And the digitised notes are stuck in this legal no man's land as well. It is fairly ironical that those notes are at the centre of a financial conundrum, when Grothendieck's anarchist principles led him to refuse awards and positions and to lead a recluse and frugal life in an isolated mountain village. And to prohibit the publication of those notes… Jean-Michel remains confident though that a solution can soon be reached between Grothendieck's children, the University, the IHES, and the French National Library. I hope those notes can be made public, so that anyone could consult them. In paper or digitised format. Even though most of these pages may just be unexploitable. But at least they will be available rather than stuck in a storage for another 25 years.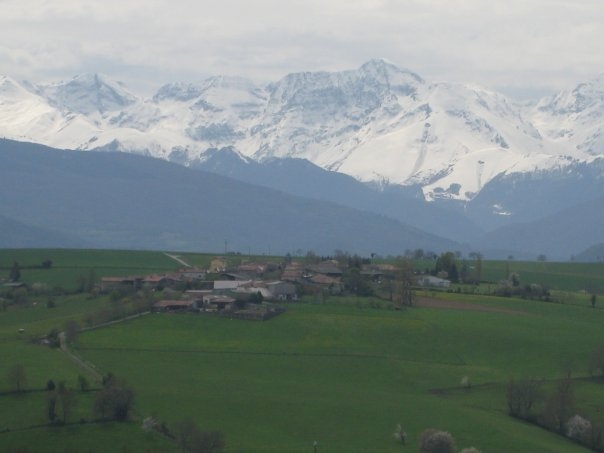 Posted in
Travel
,
University life
with tags
biodiversity
,
IHES
,
IHP
,
Paris
,
postdoc
on November 21, 2011 by xi'an
Here is an offer for a 6 to 12 month postdoc in Paris, with one theme potentially interesting for Og's readers:
The CARMIN Project, created as part of the call for "laboratories of excellence" of the French Ministry of Higher Education and Research, aims at creating  places where mathematicians can exchange and pool their skills in order to solve  big scientific issues. In the mathematics field, there are indeed a  number of open scientific problems that cannot be solved by a single person. This "mathematical" infrastructure is essential for maintaining excellence in the French mathematical school at the highest international level. (More information)­ ­

PRESENTATION of the PROGRAMM

As part of the LabEx CARMIN, IHES and IHP offer young researchers in mathematics a joint post-doctoral programme for 2012-2013 that will enable candidates selected by the Scientific Committee to combine a research visit at IHES with participation to one of the quaterly IHP thematic programmes for a duration of 6 to 12 months.

CONDITION

• To have obtained a PhD in 2009 or later.

­• To participate in one of the three thematic trimestrial programmes 2012-2013 at IHP:

– 10 September 2012 – 14 December 2012: Conformal Geometry and Kählerian Geometry (M. GURSKY, E. HÉBEY, F. PACARD, J. VIACLOVSKY)

– 7 January – 5 April 2013: Mathematics and Bio-Economics for the Sustainable Management of Biodiversity (M. DE LARA, L. DOYEN)

– 15 April -12 July 2013: Variational and Spectral Methods in Quantum Mechanics (M. ESTEBAN, M. LEWIN)

HOW TO APPLY Each candidate is expected to apply online

• filling out the application form online • and submitting the following documents:

– 2 or 3 recommendation letters to be sent directly to ­candidature-carmin [ã] ihes.fr
APPLICATION DEADLINE : 10 December 10 2011