While away for more than a week in Brussels, Belgium (for reasons I cannot reveal at this point!), I had various culinary experience ranging from terrible (in a ghastly Turkish pizza stand) to fabulous (at Ethiopian Toukoul), with a scandalously bland lamb vindaloo in the middle…
And found an historical (!) public swimming pool near my airbnb, namely the Bains de Saint-Josse, that dates from the 1930's, with original changing cubicles where one can leave one's clothes, great opening hours, reasonable water temperature, few swimmers, and cheap access. (The only negative point is the shallow end of the pool that makes turning awkward.) Which was fantastic as running options in the vicinity were limited and all involved 100% street trails.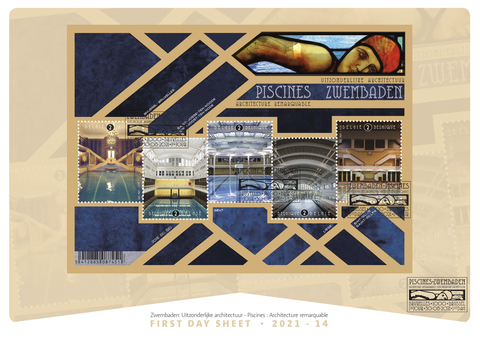 Read Elder Race by Adrian Tchaikovski, Sharp Ends by Joe Abercrombie, and the first two volumes of The Scholomance by Naomi Novick. The Scholomance has a rather difficult start with a complex setting only described by an insider (although an outlier in the school pecking order), hence less inclined to details. Then the central character gets more attaching and then a bit too popular. The series is (again) rather too YA-ish for my taste, with the now common pattern of a coming of age in a wizard boarding school, just without any adult in control, which makes it a most bizarre school. However, I am rather shocked by how of little consequence deaths of students are, incl. for the central character. Sharp Ends is rather aptly named since this a collection of short stories, it is inevitably mixed in quality. The setting is the usual (and by now solidly established) First Law World, involving some of the most famous Abercrombie characters like Glotka and Logen Ninefingers. Some I felt like having already read in other books, like the final story, some were too light for grimdark, and some were going nowhere. But when looking at the original cover,  I seem to remember buying it at a farmers' market in Northern California! And Elder Race is a short novel on a theme inspired from the early Ursula Le Guin novels, namely the impact of an "advanced" civilization on a less "developed" former colony. Where an anthropologist (an homage to Le Guin?) gets progressively involved in the plight of a population he cannot any longer treat in a clinical and remote way. The core crisis initiating this epiphany is however rather poorly constructed, as the "plague" impacting the colony merges too many tropes of the genre, while clashing with the overal rationalism of the novel. In addition, the depiction of the depression symptoms of the anthropologist is overdone.
Watched three episodes of House of the Dragon, none of RIngs of Power (so far). Lacking somewhat in scale (except those on the dragon), but with a brilliant actress playing Rhaenyra Targaryen in these episodes.