Archive for nuclear energy
Posted in
Books
,
pictures
,
Statistics
,
Travel
with tags
bad graph
,
cold water swimming
,
energy savings
,
French government
,
home heating
,
infographics
,
Libé
,
nuclear energy
,
Russian sanctions
,
swimming pool
on October 18, 2022 by xi'an
Posted in
Books
,
pictures
with tags
Chernobyl disaster
,
cold fusion
,
European Community
,
Fall
,
India
,
Nature
,
Neal Stephenson
,
nuclear energy
,
open access
,
open and free access
on July 16, 2019 by xi'an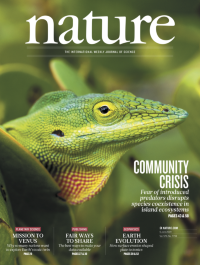 In this 6 June issue of Nature, which I read on my way to O'Bayes, an editorial on the scary move by the WHO to incorporate traditional Chinese medicine remedies in its classification as this includes drugs made from protected and endangered species and as such remedies have not been evidence tested. A news brief on India abandoning the requirement for PhD students to get a paper published prior to been awarded the degree, presumably much to the sorrow of predatory publishers. A delay to Plan S (a European project to make all funded research freely available) reported to 21 January 2021. A review of the latest and yet unpublished book by Neal Stephenson, Fall. Which I obviously ordered immediately! A paper in the British Journal of Anasthesia published along with an independent assessment of the same study (methods and results). Some letters protesting the "public's phobia" induced by the series Chernobyl. Which recoups an email from one of my colleagues on the same complaining theme, since "only 20 deaths" can be attributed to the disaster with certainty! A revisit of the "cold fusion" with no evidence of the claimed phenomenon that led to a scientific outcry in 1989.