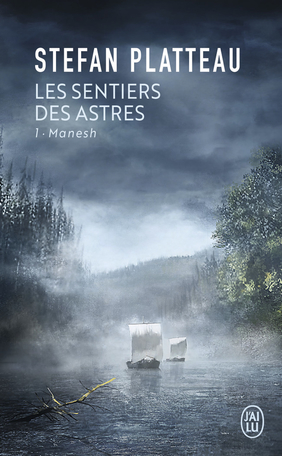 It is quite rare that I read heroic fantasy or science fiction in French, presumably because I do not spend enough time in Parisian bookstores… Thanks to a visit to Librairie Compagnie, rue des Écoles, last July, storing enough travel books for Japan, (incidentally) all of which made it back home by post today!,
I came across the books of Stefan Platteau as a suggestion from a bookseller there as a mix of Robin Hobb and Tad Williams, with connections to Celtic, Scandinavian, and Hindu myths. And styles. I actually see some inspiration from Hobb's Chaman soldier, in the role of supernatural forces, less of Williams, as the series is shying away from heroic fantasy and military actions, even though a war is going on, but mostly fought by irregulars and partisans.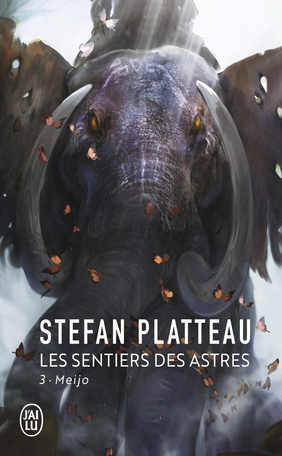 The style is quite original, way better than Hobb's Rain wilds chronicles, with a rich prose and tales within tales said (sang?) by several characters. And the story definitely compelling if sometimes slow—a consequence of the subplots being exposed as fireplace stories, with a larger role of god-like entities that roam this universe,  but in a pleasant and balanced way. The characters are all ambiguous enough to preserve a degree of surprise and of unexplained as the story unravels. It is unfortunate the books have not been translated into other languages, as these trails of the stars are remarkable enough to recommend! In particular, while there is a very small number of women involved in the stories, the Tale of the Courtesan is most central to both second and third volumes, with a very strong passage on her pregnancy in the most dire circumstances. A non-spoiler warning is that the end of the book is very abrupt and unconclusive, making it sound as if a new volume is in the making, not that I could find any trace of an hint about a sequel. Not that it proves detrimental to the pleasure of reading this unusual series.