Archive for significance test
Posted in
Statistics
with tags
comics
,
false discovery rate
,
Neyman-Pearson tests
,
significance test
,
testing of hypotheses
,
Type I error
,
Type II error
,
xkcd
on May 11, 2020 by xi'an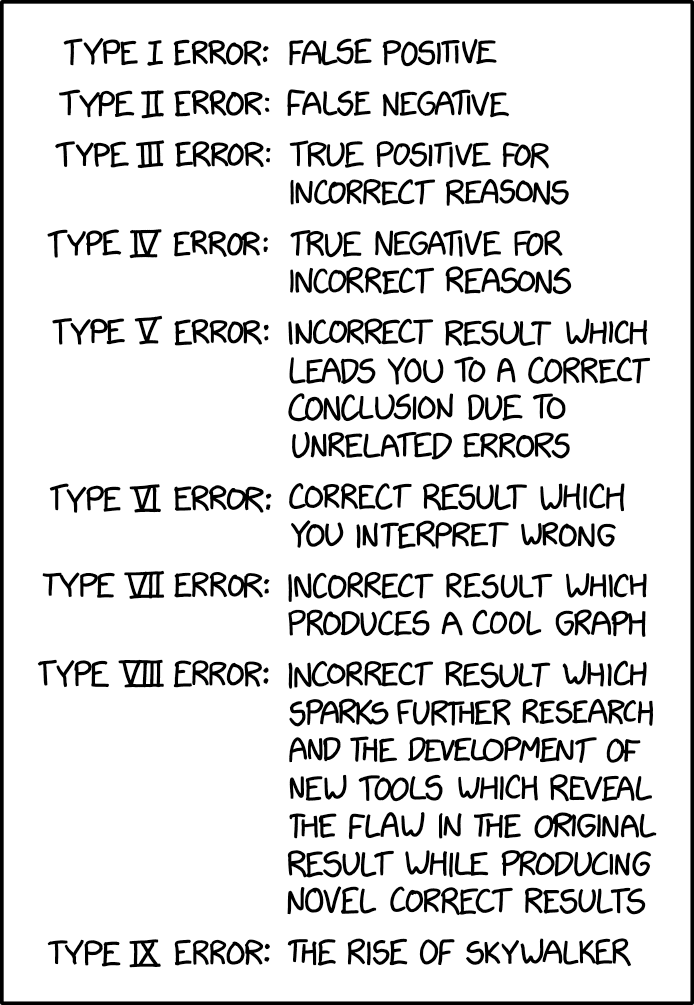 Posted in
Statistics
,
Wines
with tags
champagne
,
foie gras
,
goose liver
,
Le Monde
,
significance test
,
survey sampling
,
truffles
on December 31, 2014 by xi'an
As New Year's Eve celebrations are getting quite near, newspapers once again focus on related issues, from the shortage of truffles, to the size of champagne bubbles, to the prohibition of foie gras. Today, I noticed an headline in Le Monde about a "huge increase in French people against force-fed geese and ducks: 3% more than last year are opposed to this practice". Now, looking at the figures, it is based on a survey of 1,032 adults, out of which 47% were against. From a purely statistical perspective, this is not highly significant since
is compatible with the null hypothesis N(0,1) distribution.