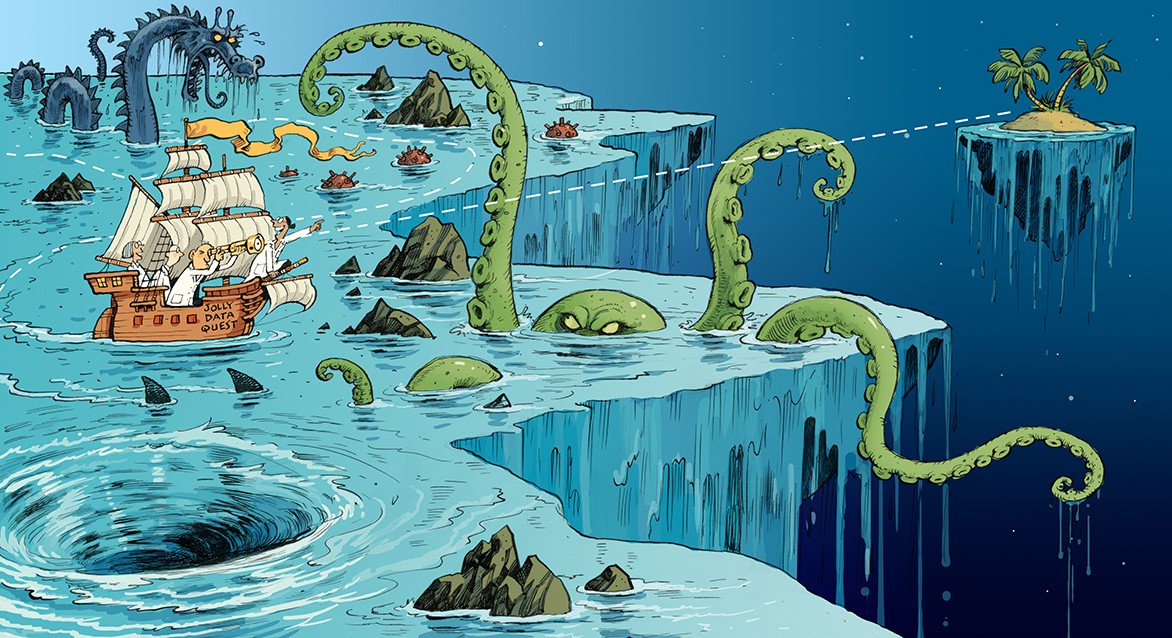 In the 29 November issue of Nature, Stephen Senn (formerly at Glasgow) wrote an article about the pitfalls of personalized medicine, for the statistics behind the reasoning are flawed.
"What I take issue with is the de facto assumption that the differential response to a drug is consistent for each individual, predictable and based on some stable property, such as a yet-to-be-discovered genetic variant."S. Senn
One (striking) reason being that the studies rest on a sort of low-level determinism that does not account for many sources of variability. Over-confidence in causality results. Stephen argues that improvement lies in insisting on repeated experiments on the same subjects (with an increased challenge in modelling since this requires longitudinal models with dependent observations). And to "drop the use of dichotomies", favouring instead continuous modeling of measurements.
And in the 6 December issue, Steven Goodman calls (in the World view tribune) for probability statements to be attached as confidence indices to scientific claims. That he takes great pain to distinguish from p-values and links with Bayesian analysis. (Bayesian analysis that Stephen regularly objects to.) While I applaud the call, I am quite pessimistic about the follow-up it will generate, the primary reply being that posterior probabilities can be manipulated as well as p-values. And that Bayesian probabilities are not "real" probabilities (dixit Don Fraser or Deborah Mayo).