Archive for strike
Posted in
Kids
,
pictures
,
Travel
,
University life
with tags
bicycle
,
cycle path
,
debt
,
ENSAE
,
fire-fighter
,
flat tyre
,
industrial action
,
Opéra de Paris
,
optimal transport
,
Paris
,
Paris metro
,
Paris-Saclay campus
,
RER
,
retirement
,
strike
,
taxi
,
unions
,
University of Warwick
,
Vancouver
on December 27, 2019 by xi'an
The public transports in France and in particular in Paris have now been on strike for three weeks. In connection with a planned reform of the retirement conditions of workers with special status, like those in the train and metro companies, who can retire earlier than the legal age (62). As usual with social unrest in France, other categories joined the strike and the protest, including teachers and health service public workers, as well as police officers, fire-fighters and opera dancers, and even some students. Below are some figures from the OECD about average retirement conditions in nearby EU countries that show that these conditions are apparently better in France. (With the usual provision that these figures have been correctly reported.) In particular, the life expectancy at the start of retirement is the highest for both men and women. Coincidence (or not), my UCU affiliated colleagues in Warwick were also on strike a few weeks ago about their pensions…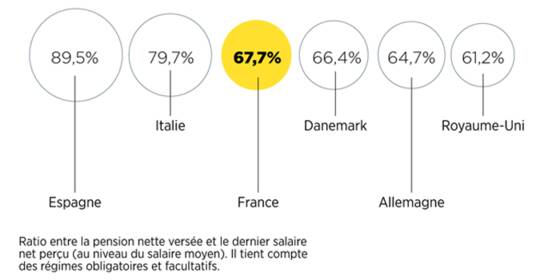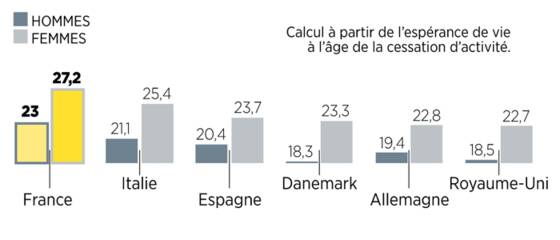 Travelling through and around Paris by bike, I have not been directly affected by the strikes (as heavy traffic makes biking easier!), except for the morning of last week when I was teaching at ENSAE, when I blew up a tyre midway there and had to hop to the nearest train station to board the last train of the morning, arriving (only) 10mn late. Going back home was only feasible by taxi, which happened to be large enough to take my bicycle as well… Travelling to and from the airport for Vancouver and Birmingham was equally impossible by public transportation, meaning spending fair amounts of time in and money on taxis! And listening to taxi-drivers' opinions or musical tastes. Nothing to moan about when considering the five to six hours spent by some friends of mine to get to work and back.