error bars [reposted]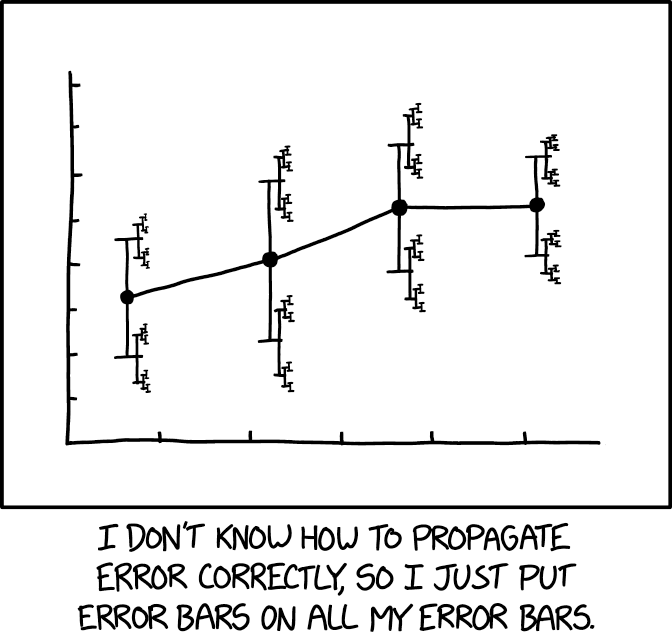 A definitely brilliant entry on xkcd that reflects upon the infinite regress of producing error evaluations that are based on estimates. A must for the next class when I introduce error bars and confidence intervals!
One Response to "error bars [reposted]"
You still teach confidence intervals?!
Ah come on, next you'll be saying that Type I and Type II errors are still in your syllabus.